West Hendon Community Hub
Metropolitan Thames Valley Housing Trust & Barratt London
Housing Organisations
Local Government
Business Planning
Project Design & Delivery
Strategy Development
Community Engagement & Insight
Community Facilities & Multi Sector Service Hubs
Community Renewal & Regeneration
Housing & Neighbourhood
West Hendon Community Hub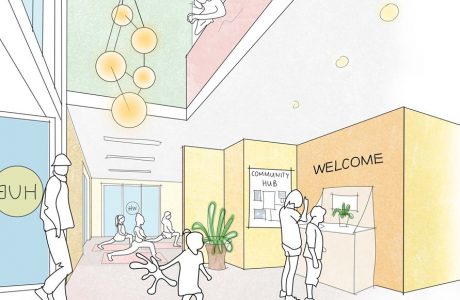 In 2017 Mobilise, working with Paul Bragman CRC, was appointed to develop a Neighbourhood Investment Strategy (NIS) as part of the regeneration of the West Hendon estate in the London Borough of Barnet. The new mixed tenure scheme is being delivered by a partnership between Barratt London and Metropolitan Thames Valley Housing Trust. 
Mobilise was invited back, working alongside Matter Architecture, in 2021 to deliver a feasibility study with an outline business case for an expanded and improved community hub. Our work has included refreshing the community mapping of nearby community facilities and services; re-engaging previously involved residents and reaching out to new residents. We brought forward a number of options to explore how the community facilities could be better used and undertook a high-level design options appraisal to explore best fit, explored different management models for the hub, and developed a robust business case for the hub to help secure approval from Barnet Council for use of the s106 funding to expand the building housing the current hub.
Supporting community-led consultation exercises was a critical aspect of the project. This included drop-in events at the existing hub, a new community survey, and the creation of a community reference group which met to give community oversight and input to this work. As a result, the business case reflected resident views while providing valuable financial analysis to ensure the new proposed entity will be viable in the long term.