Community Engagement & Strategic Support
LONDON BOROUGH OF BARNET
Local Government
Strategy Development
Community Engagement & Insight
Community Renewal & Regeneration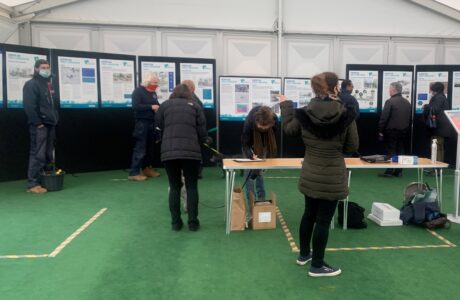 Mobilise Public was appointed by Barnet Council in 2021 to boost community engagement and outreach during its consultation on the Hendon Hub regeneration scheme, which proposes to enhance the education and civic offer in the local area in partnership with Middlesex University. The regeneration plans will integrate new academic and civic spaces along The Burroughs in Hendon, creating additional teaching facilities, new student accommodation and improvements to the public realm. 
Mobilise designed and hosted a programme of in-person consultation and co-design events with Hendon residents to discuss the proposed plans for the development and build on the feedback received during a series of consultation events that were held online due to the Covid-19 pandemic.  This process involved a series of drop-in events where residents could find out more about the proposals and ask questions, co-design sessions to work with residents on detailed plans for proposed redesign of landscaping and car parking, one-to-one discussions with residents and stakeholder organisations, and a door knock exercise to ensure all residents were aware of the proposals and had the opportunity to give feedback. Mobilise provided analysis and recommendations to the Council based on the engagement work we had undertaken and community feedback regarding the proposals. 
In 2022, the Hendon Hub planning applications were considered and approved. However, in response to the feedback from members of the public and community groups, the council later agreed to retain the historic Hendon Library within the listed library building and revise proposals for two of the related planning applications. 
Mobilise was re-appointed in 2023 for the next phase of stakeholder engagement and consultation with a focus on the revised planning applications and a Listed Building Consent for the library building. Mobilise designed and delivered a series of drop-in sessions to consult residents on the proposals and gather feedback about the types of facilities and uses they would like to see in some of the new spaces being provided by the Hendon Hub. Mobilise also developed an online survey for the council's consultation platform, worked with the council to promote the consultation, and provided briefings to local stakeholders and community groups. Following the close of the consultation period, Mobilise analysed the results of the survey and wrote a Statement of Community Involvement report to accompany submission of the revised planning applications.